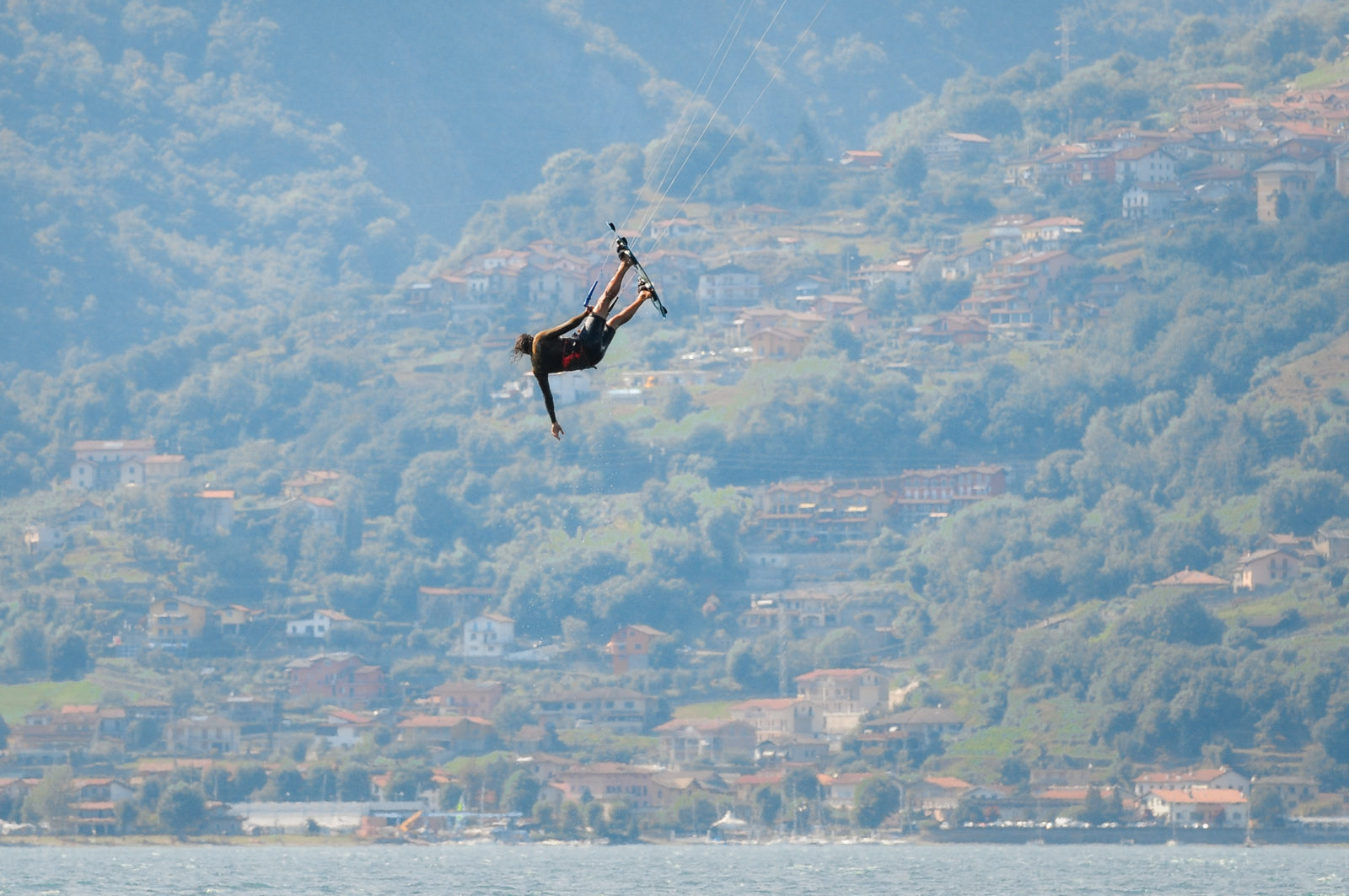 One of the best places where to kitesurf, try our northern wind if you want to have some fun
Thanks to the wind coming from the north that characterises the Como Lake, Kitesurfing is one of the many opportunities you have to enjoy an unforgettable day here in Colico. This sport is suitable for everyone and it is easy to learn. Kitesurf is all about "going with the wind": just let the kite be carried by the wind in order to surf on the water.
In Colico there are 3 places where it is possible to learn Kitesurf or to rent the proper equipments.