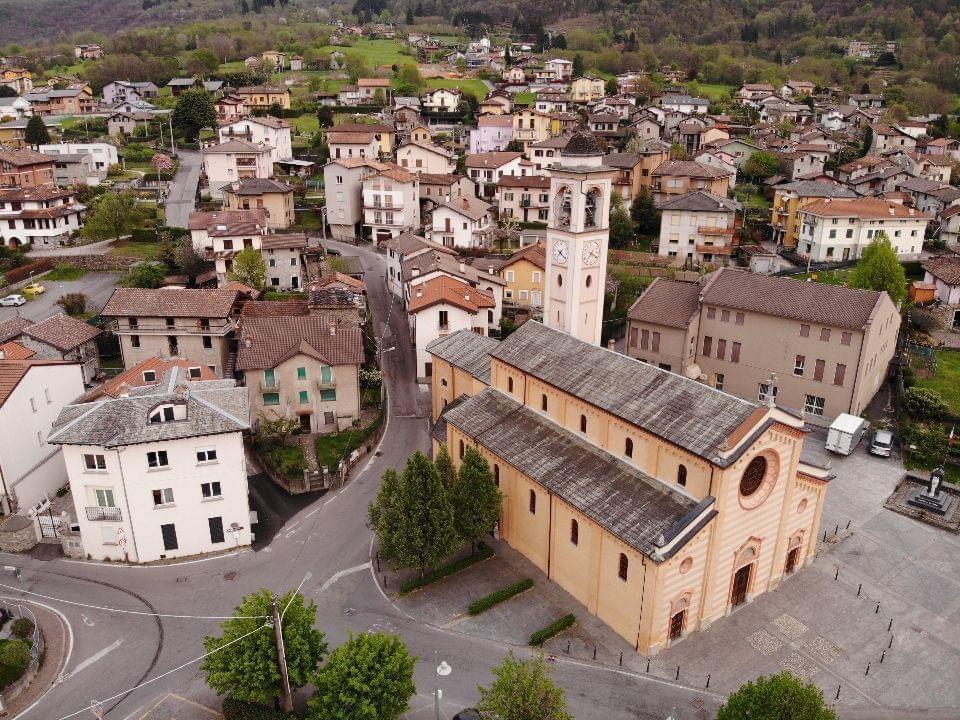 San Bernardino Church, Villatico
The church of San Bernardino is the main one of the parish of Villatico, which is part of the pastoral area known as "of the parishes of Colichese"
The church of San Bernardino is the main one of the parish of Villatico, which is part of the pastoral area called "delle parrocchie del Colichese", located in the municipal area of ​​Colico, province of Lecco.
The church, located in Piazza Giovanni Paolo II, dates back to the second half of the 15th century.
The construction of the church began immediately after the canonization of San Bernardino, on May 24, 1450, following a style born even before Romanticism.
It has a basilica architecture with three naves. The altar is built with Varenna marble and dates back to the eighteenth century,
The walls have numerous frescoes, including: the central one depicting San Bernardino with Sant'Elena and Santa Margherita alongside; the figures of Angels in adoration of the dove and Christ in glory.
Also noteworthy is the statue of the Blessed Virgin of the Rosary and the baptismal font. The same baptismal font where they baptized the Blessed Sister Maria Laura Mainetti.
The church was dedicated to San Bernardino da Siena after the flood of 1496, known for his care for the plague victims.
For centuries the church was the only religious center in the Colico area.
To date, the church of San Bernardino is open every day from 07.30 to 18.30.